June 2020
Materialize NV – 3D Software Products/Services [https://www.materialise.com/en]
Orion Software Services is delighted to announce its association with Materialise [https://www.materialise.com/en] as a GOLD Reseller Partner for the products/services of the Principal company [https://www.materialise.com/en/products-and-services]. This Partnering adds a unique dimension to Orion's offering and helps companies seeking leading edge 3D Printing / Prototyping / Related Services to be more accessible via our local base.
About materialize: Materialise incorporates 30 years of 3D printing experience into a range of software solutions and 3D printing services, which together form the backbone of the 3D printing industry. Materialise's open and flexible solutions enable players in a wide variety of industries, including health care, automotive, aerospace, art and design, and consumer goods, to build innovative 3D printing applications that aim to make the world a better and healthier place. Headquartered in Belgium, with branches worldwide, Materialise combines the largest group of software developers in the industry with one of the largest and most complete 3D printing facilities in the world.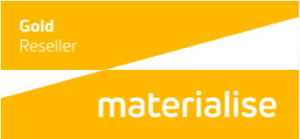 July 2018
BRIGHTBRAINS
Orion Software Services adopts & endorses a Third Party Companys' Services in the area of Technical Assessments specifically for Software Topics/ Skills as its standard vehicle to periodically assess all its staff and also as a tool for filtering of candidates seeking jobs with us.
M/S – BrightBrains [ www.BrightBrains.in]

is the eCommerce company whose paid Tests services have been found to be of great value and utility by us in a number of ways specifically for both the Technical department as well as the HR related activities.We would recommend the services of this company's offering to any Software/IT company looking for a good SW skills assessment tool for their staff or potential candidates assessment purposes.
STEPHENSON & ASSOCIATES

Orion Software Services supports, maintenance and promotes Stephenson & Associates(Europe) products.
PSApphire – a unique PC and Intranet based tool – which covers the full spectrum of upstream activities, increases effectiveness and productivity by reducing the time taken to find data and accomplish tasks. It uses a state of the art, web-based, geographic information system to provide instant access to data both in the office and from other locations.